This is an old revision of the document!
---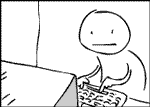 Commits
Cette page rassemble les informations sur l'évolution de Metafor.
Si vous voulez commiter et que vous n'êtes pas sûr de ce que vous faites, lisez d'abord
ceci
…
Prière de noter les évolutions syntaxiques sur cette page:
Syntactic changes
. Ajoutez également cette icone à votre commit:
si certains fichiers pythons doivent être traduits pour fonctionner avec votre nouvelle version.
2020
Autres
commit/start.1610612646.txt.gz · Last modified: 2021/01/14 09:24 by papeleux
---